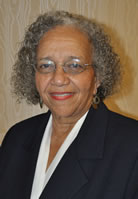 Lois Richardson, President, MBC-LEO
Mayor Pro Tem, City of Ypsilanti

The purpose of the Michigan Black Caucus of Local Elected Officials (MBC-LEO) is to provide a forum for its members to collaborate, network, coach, mentor, share information, and provide support to one another in the State of Michigan. The Caucus works in cooperation with the Michigan Municipal League (MML). Membership of MBC – LEO is comprised of local elected officials and municipal staff members and associates in the State of Michigan.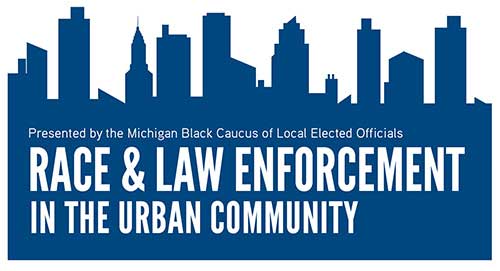 With recent high-profile cases of police incidents involving African-American men and women, we feel the urgent need to continue this conversation in Michigan. The Race & Law Enforcement in the Urban Community forum will be the second in a series of forums on race relations presented by MBC-LEO. The first forum, also on Race and Law Enforcement in the Urban Community, took place in Saginaw in 2015 and it was highly successful. Due to the extreme importance of this subject, we will again offer this program free of charge. The program will take place Saturday, April 8, 2017 at Lawrence Technological University in Southfield, 9:00 am-3:00 pm. Hear from guest speakers including Southfield's Chief of Police, Eric D. Hawkins, and a representative from the National League of Cities Race, Equity and Leadership initiative.
Race & Law Enforcement in the Urban Community - post card
April 8, 2017
Southfield, MI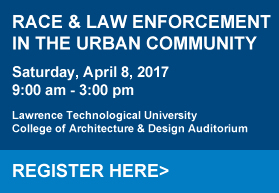 Not Yet a Member?
Discover what MBC-LEO is all about!
Click here to download an application>