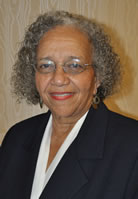 Lois Richardson, President, MBC-LEO
Councilmember, City of Ypsilanti

The purpose of the Michigan Black Caucus of Local Elected Officials (MBC-LEO) is to provide a forum for its members to collaborate, network, coach, mentor, share information, and provide support to one another in the State of Michigan. The Caucus works in cooperation with the Michigan Municipal League (MML). Membership of MBC-LEO is comprised of local elected officials and municipal staff members and associates in the State of Michigan.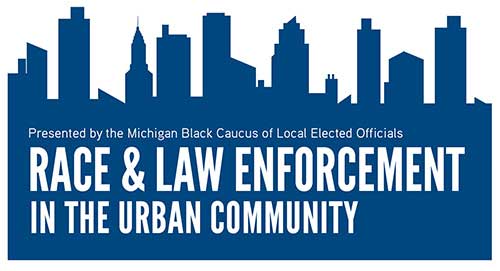 The April 2017 Race & Law Enforcement in the Urban Community forum in Southfieldwas thesecond forum on race relations presented by MBC-LEO. The first forum, also on Race and Law Enforcement in the Urban Community, took place in Saginaw in 2015 and it was highly successful. These forums were followed by a workshop in September 2017 at the Michigan Municipal League Convention on Building Public Trust Between Citizens and Law Enforcement.
Building Trust Between Citizens and Law Enforcement
Sept. 13, 2017, 9am-Noon
Herrick District Library, 300 S. River, Holland, MI 49423
A panel of government leaders will discuss strategies used to build trust and foster positive relations relations between citizens and law enforcement. Robert Stevenson will also speak about the MACP Law Enforcement Accreditation Program. Click here to see agenda.

Anti-Racism and Hate Resolutions
In response to national and local incidents, several Michigan municipalities have passed resoloutions opposing and condemning racism and hate. View the Resolutions.
Not Yet a Member?
Discover what MBC-LEO is all about!
Click here to download an application>